Scott went to check his fishing lines this morning and found a heron tangled up in one of them! He had to bring the bird up to the house to cut it loose. It took the procedure very calmly, and thank God, the hook didn't get him! I got a few pictures. I wanted to leave them big so we don't lose any detail, so follow these links to see them. If it asks for a password, it's "helen". You'll have to press the back button on your browser to return to this page.

We didn't have time to work on the yard tonight, so we'll get finished tomorrow and I'll take some "after" shots. But here are some of the "before" shots.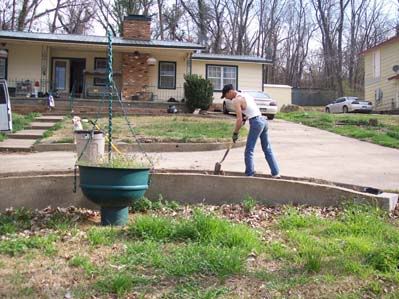 Scott digging out the circular flower bed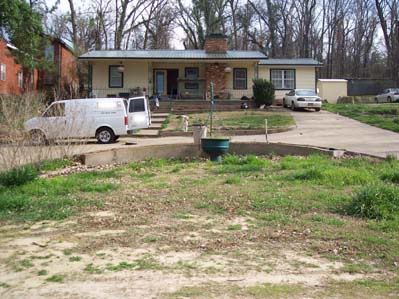 Front view of the house "before"

This is the circular bed. The black hose at the bottom of the picture is our gray line. I planted elephant ears there to cover it up.

Scott digging out the tree. You can see some of the tulips I planted.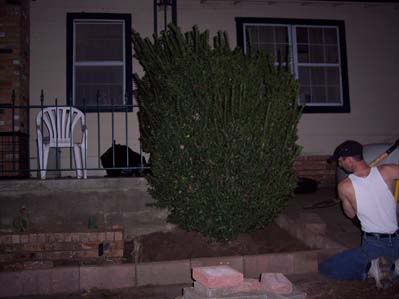 Another of Scott digging out the tree.
Yesterday (3/5) in Quinlan
High Temperature: 71° F
Low Temperature: 56° F
Precipitation: 0.00 in