Scott's getting home from work late tonight, and there's no way I'd attempt to finish this job without him, but I did want to get some pictures up of the work in progress.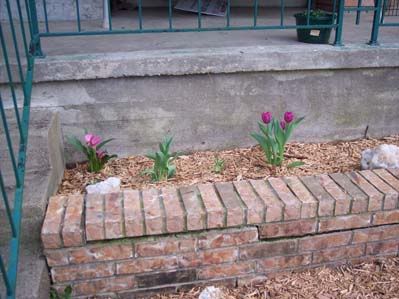 The upper bed has tulips, oriental lilies, one calla lily, and two Stargazer lilies. Only the tulips are blooming.

Another picture of the same bed. The lower bed has nothing but two varieties of caladium bulbs.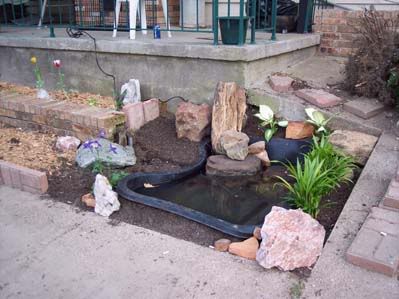 The pond - still in progress. We'll be filling in all the "holes" with Mondo Grass.
This pond sits where the tree used to be.

Another view of the pond. It has a waterfall in it, that falls over the rocks.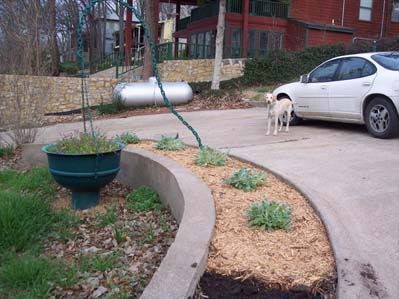 This is the circular bed that lines our driveway. Those plants are lamb's ear and
have already doubled in size since we planted them on Sunday.
It's a rapid grower, so this should be filled in soon.
More later!
Yesterday (3/6) in Quinlan
High Temperature: 77° F
Low Temperature: 53° F
Precipitation: 0.00 in