There are about 60 homes in this community. Most of the full-time residents are older. We have a few teenagers and a handful of small kids, but young couples are definitely the minority. Many of the residents have stopped by at one time or another to introduce themselves, and that's really strange, since after living on 2 acres in Combine for 2.5 years, and apartment living prior to that for the previous 7.5, we're not used to having neighbors talking to us. It's a whole new experience and quite pleasant.
Today was utterly gorgeous outside. The lake was smooth as glass, the temperature was 64 degrees. People were outside working on their homes, or just enjoying the beautiful day.
We received some good news and bad news today. The bad news is that our AC unit has a leak, we just don't know yet how bad the leak is. The unit, which is a heat pump, will definitely need to be replaced within the next five years, and probably sooner than later. Not happy about that, but not surprised. We'll have to decide whether to buy another heat pump or a traditional furnace. The heat pump is supposed to be more efficient, but they have a shorter use life. They are also more expensive than a traditional furnace.
The good news is that we may be getting a boat pretty soon, and at a hell of a price. I don't want to go into details right now, and I sure don't want to get my hopes up, but if this goes through, I'll fill you in later. Cross your fingers for us!
This wasn't supposed to be a photoblog, but it sure seems to be turning out that way! I just can't help it - everything here lends itself to being photographed. And since this blog is read by many family members and friends who either don't live nearby....oh, wait, nevermind - that's everybody, since nobody lives nearby!!
I love sharing this part of my life. I love living here. Life on the lake is different. The air is cooler (well, right now anyway) and smells differently than city air. Spring has sprung, and everything is turning green. The view we saw last year when we initially signed the contract to buy this house is reappearing - if you don't know, we signed the contract on 7/31 - summer, with everything lush and green - but didn't actually move in until 12/18 - winter, and everything was bare and brown.
So, that said, here are the current pictures from Lake Tawakoni!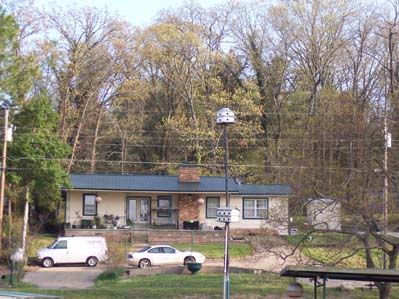 As you can see, everything is turning green. This is our home.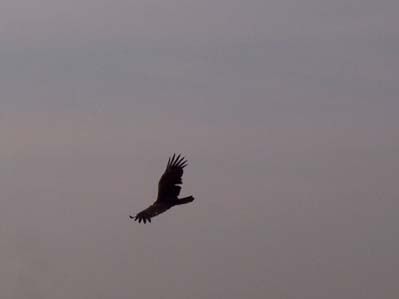 Just a vulture - but I think they're beautiful in flight.
My favorite photographic topic :)
And yet another sunset. Are you sick of them yet??